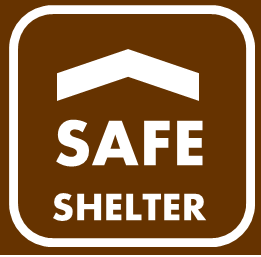 I ran across this post a few weeks back, and the phrase "reliable roof" grabbed my attention.
Safe Shelter. Reliable Roof.
Often one in the same.
The story here is about Haiti, a place crying for safe shelter. It's about people with spinal-cord injury living in a land with limited resources. It's about Hope Health Action, a British charity providing "life-saving healthcare to the world's most vulnerable." It's about one person deciding to make a difference. It's about God transforming a good plan into a better plan.
Oh Lord, there's so much opportunity for prayer here! We pray for more reliable roofs in Haiti; deliver them from homelessness and hopelessness. We pray that your beloved children with disabilities will not have to resort to begging; place them under reliable roofs. Grant Hope Health Action the resources to build more reliable roofs–more health care and hope to more people. Show each of us ways to expand these reliable roofs: with our prayers, with our money, perhaps even with our time. Take our good plans, Lord, and transform them into your glorious plan.  Amen.