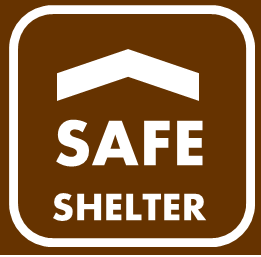 God's put a phrase on my heart: Safe Shelter. It's a prayer assignment. A changing prayer assignment that I'll share with you. Every week, I'll post a prayer for safe shelter–for different people, suffering different circumstances, needing our prayers.
Let's start with a place that's at the top of the news this week: North Korea. Read this from Open Doors, an organization serving persecuted Christians:
"Once again, North Korea is ranked as the most oppressive place in the world for Christians, #1 on the World Watch List. In this totalitarian communist state, Christians are forced to hide their faith completely from government authorities, neighbors and often, even their own spouses and children. Due to ever-present surveillance, many pray with eyes open, and gathering for praise or fellowship is practically impossible. Worship of the ruling Kim family is mandated for all citizens, and those who don't comply (including Christians) are arrested, imprisoned, tortured or killed." 
Check the Open Doors website for more information.
Lord, grant our Christian brothers and sisters in North Korea safe shelter–Deliver them from their enemies, O God; be their fortress against those who are attacking them (Psalm 59:1). Amen.