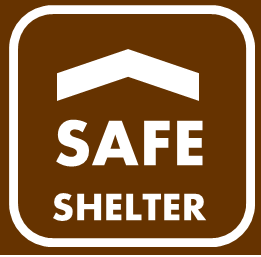 In Northern California, people are leaving their homes for fear of fire. They find shelter with friends, in schools, in churches.
There are two forces of destruction at work. Flames, aided by high winds, consume everything in their path. Fear can be just as damaging, eating away at someone's thoughts and energy. Fear can cause damage that is harder to fix than scorched land and burnt houses.
Lord, we pray for the people whose homes are at risk. Protect their property, protect those who are fighting the flames. Turn the winds to blow the fire back on itself, or send rain to douse the flames.
 And we pray for the hearts of those who have been forced out of their homes. May they find their true shelter in your everlasting arms and come away from this disaster with a deeper trust in you.