Lesson 5 – Know Your Enemy
Nehemiah 4:1-2 (MSG)
When Sanballat heard that we were rebuilding the wall
he exploded in anger, vilifying the Jews.
In the company of his Samaritan cronies and military he let loose:
"What are these miserable Jews doing?
Do they think they can get everything back to normal overnight?
Make building stones out of make-believe?"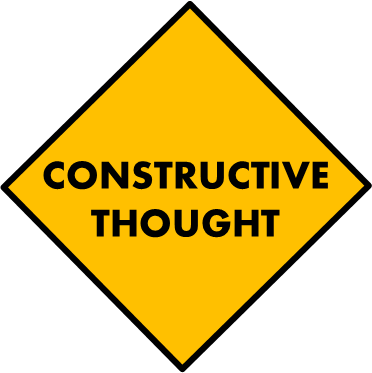 Who is your enemy?
My ex

That guy at work who wants my job

My neighbor, she never misses a chance to make my life miserable

I don't have enemies, everyone loves me
We all face a common enemy. He prefers the role of undercover agent. He is happiest when our eyes are on someone else. Our blissful ignorance is his big opportunity.
1 Peter 5:8 (NIV)
Be alert and of sober mind. Your enemy the devil prowls around like a roaring lion looking for someone to devour.
John 8:44
He was a murderer from the beginning . . . When he lies, he speaks his native language, for he is a liar and the father of lies.
Satan is well-pleased when we think that someone lesser is the enemy.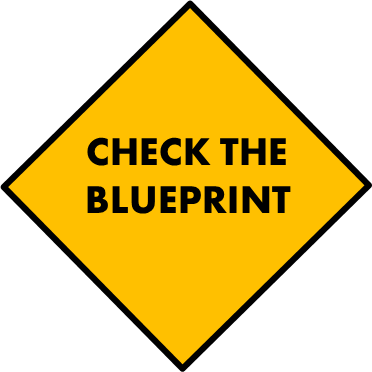 Nehemiah recognized the true enemy. He came in the forms of Sanballat and his faithful sidekick, Tobiah. Nehemiah understood the true threat from the very start.
Nehemiah 2:10 (NIV)
When Sanballat the Horonite and Tobiah the Ammonite official heard about this, they were very much disturbed that someone had come to promote the welfare of the Israelites.
I went to Jerusalem, and after staying there three days I set out during the night with a few others. I had not told anyone what my God had put in my heart to do for Jerusalem.
Our God is all-knowing. Our enemy is not. Nehemiah wisely kept his plans to himself as God rolled out the specific how-to's. Don't give the enemy a heads-up. The trouble will start soon enough.
Nehemiah 2:19-20
But when Sanballat the Horonite, Tobiah the Ammonite official and Geshem the Arab heard about it, they mocked and ridiculed us. "What is this you are doing?" they asked. "Are you rebelling against the king?"
I answered them by saying, "The God of heaven will give us success. We his servants will start rebuilding, but as for you, you have no share in Jerusalem or any claim or historic right to it."
Nehemiah wasn't surprised when he encountered resistance. It is tempting to see problems as a sign that God isn't behind a plan. Which is exactly what the enemy wants. Let's be careful to listen to the right voice.
Nehemiah 4:1-4
When Sanballat heard that we were rebuilding the wall, he became angry and was greatly incensed. He ridiculed the Jews, and in the presence of his associates and the army of Samaria, he said, "What are those feeble Jews doing? Will they restore their wall? Will they offer sacrifices? Will they finish in a day? Can they bring the stones back to life from those heaps of rubble—burned as they are?"
Tobiah the Ammonite, who was at his side, said, "What they are building—even a fox climbing up on it would break down their wall of stones!"
Hear us, our God, for we are despised. Turn their insults back on their own heads.
Notice the ridicule? That isn't how God speaks. Check Nehemiah's immediate response: prayer. Likewise, we must maintain our connection to the right Voice.
Nehemiah 4:7-9
But when Sanballat, Tobiah, the Arabs, the Ammonites and the people of Ashdod heard that the repairs to Jerusalem's walls had gone ahead and that the gaps were being closed, they were very angry. They all plotted together to come and fight against Jerusalem and stir up trouble against it. But we prayed to our God and posted a guard day and night to meet this threat.
So the enemy gathered the troops and upped the threat. Our obedience to God's command makes the enemy angry. "You'll pay!" he declares. "It's too hard!" we respond. We considering giving up, as did the people in Jerusalem.
Nehemiah 4:10
Meanwhile, the people in Judah said, "The strength of the laborers is giving out, and there is so much rubble that we cannot rebuild the wall."
The enemy delights in our discouragement. It is his door of opportunity.
Nehemiah 4:11-12
Also our enemies said, "Before they know it or see us, we will be right there among them and will kill them and put an end to the work."
 Then the Jews who lived near them came and told us ten times over, "Wherever you turn, they will attack us."
 Nehemiah didn't give up. Nor should we. Not when the Lord God is on our side.
Nehemiah 4:13-14
Therefore I stationed some of the people behind the lowest points of the wall at the exposed places, posting them by families, with their swords, spears and bows. After I looked things over, I stood up and said to the nobles, the officials and the rest of the people, "Don't be afraid of them. Remember the Lord, who is great and awesome, and fight for your families, your sons and your daughters, your wives and your homes."
The enemy works under the cover of darkness. When we drag it into the light of God's truth, the battle doesn't look as scary. We can get back to work.
Nehemiah 4:15
When our enemies heard that we were aware of their plot and that God had frustrated it, we all returned to the wall, each to our own work.
The enemy doesn't give up easily. He just changes tactics.
Nehemiah 6:1-3
When word came to Sanballat, Tobiah, Geshem the Arab and the rest of our enemies that I had rebuilt the wall and not a gap was left in it—though up to that time I had not set the doors in the gates— Sanballat and Geshem sent me this message: "Come, let us meet together in one of the villages on the plain of Ono."
But they were scheming to harm me; so I sent messengers to them with this reply: "I am carrying on a great project and cannot go down.
Nehemiah saw the change for what it was: another scheme to lure him off-course. (I giggle at the memorable wordplay, "Oh no to Ono").
So the enemy played his trump card—the big lie. And Nehemiah played his—the absolute truth.
Nehemiah 4:6,8
 "It is reported among the nations—and Geshem says it is true—that you and the Jews are plotting to revolt, and therefore you are building the wall. Moreover, according to these reports you are about to become their king."
I sent him this reply: "Nothing like what you are saying is happening; you are just making it up out of your head."
Know this: if it is a lie, it comes straight from the enemy.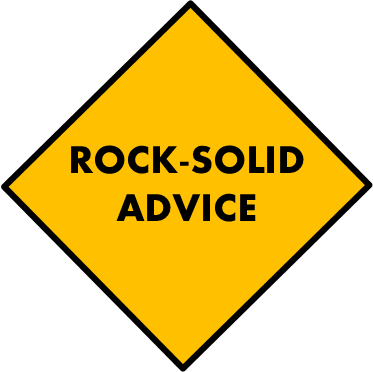 Martin Luther, (1483-1546) understood the power of the enemy. He encountered enormous resistance as he built the foundation of Protestantism out of the rubble of ecclesiastical corruption.
"For still our ancient foe doth seek to work us woe;
  his craft and power are great, and armed with cruel hate,
  on earth is not his equal.
  Did we in our own strength confide, our striving would be losing,
  were not the right Man on our side, the Man of God's own choosing.
  You ask who that may be? Christ Jesus, it is he."
 A Mighty Fortress Is Our God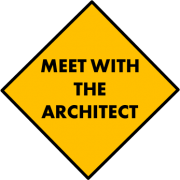 Sometimes I get an idea for ministry: an idea to feature in my writing or speaking, a program for church or community, a conversation to initiate with someone. I may respond:
I don't know how. I'm not sure. Is this from you, God?
God isn't offended by my hesitation. His answer may come in an unexpected affirmation from someone else, via open doors, through the godly advice of faithful friends or just by the continued flow of ideas. When I step out in faith, he provides direction—sometimes with the full picture, sometimes just the next step.
God communicates:
You can do it. This is how.
If I hear phrases like "You are too stupid," or "No way little ol' you could ever do something that big," or even, "Yep, you can make a really big name for yourself," I know it isn't God. God speaks words of encouragement that build up the body of Christ. If the words are hurtful, destructive or flat-out untrue, it isn't God.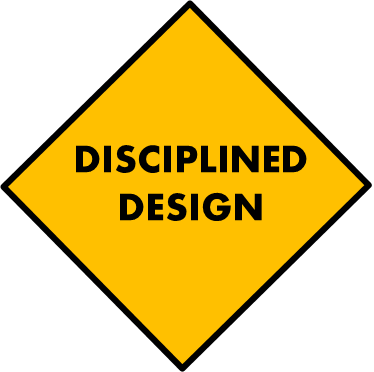 It is important that you not be led astray by your own personal Sanballat, someone who thwarts your progress in obeying God.
Take care that you don't become someone else's Sanballat. Don't let the enemy whisper words in your ear that you shout out in opposition to God's will.
Our common enemy is committed to his cause: interfering with God's work here on earth. He never ceases his efforts to stop you or to use you to stop someone else. Satan is looking for someone to devour. Beware lest you are either the prey or the teeth that rip apart the prey. Be sober and alert.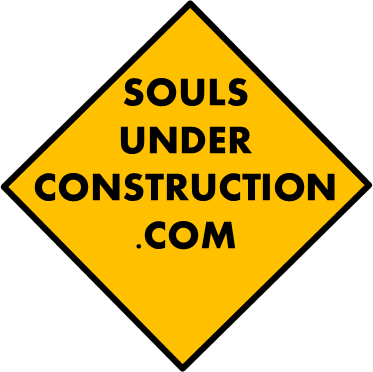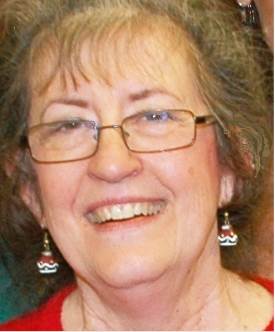 Have you been listening to the wrong voice, the enemy's voice?
What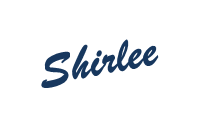 does God have to say about it?