Lesson 10 – Mixed Marriage
Nehemiah 10:30 (NET)
We promise
not to let our daughters
marry the pagan people of the land,
and not to let our sons
marry their daughters.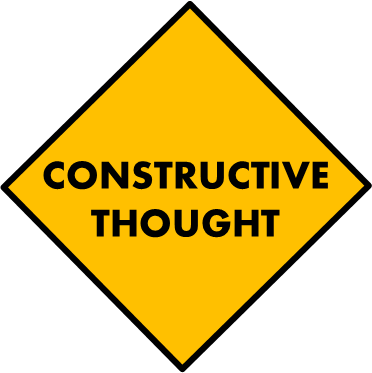 Did your parents approve of your choice for marriage? Have you ever disapproved of someone else's choice? Why?
Not good enough for our princess (or prince)

Wrong race, wrong background, wrong work ethic

Getting married for all the wrong reasons

They didn't bring out the best in each other
We attended the wedding of a well-matched couple. Ministry to inner-city children brought them together. They shared a passion for the poor. When they got to the part of the ceremony about "for richer or poorer," the congregation laughed out loud. Clearly, this couple had little interest in "richer."
Surely God intended for me to marry my husband. Way back then, we had no idea what our future would hold. Looking in the rearview mirror, I see how well-matched we are for the ministries God had planned.
In our culture, most folks marry for love. In Nehemiah's time, marriages were mostly arranged. Does this section of the book apply to us at all?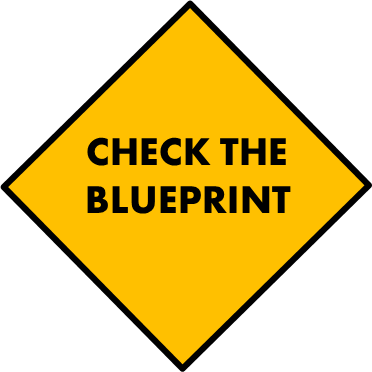 Consider the context for this verse:
Nehemiah 9:10:30 NIV)
We promise not to give our daughters in marriage to the peoples around us or take their daughters for our sons.
The people making this promise were children of the exile. They'd grown up in another culture. And they'd just stood for three hours listening to the Word of God. This would have been part of what they heard.
Deuteronomy 7:1-4
When the Lord your God brings you into the land you are entering to possess and drives out before you many nations . . . Do not intermarry with them. Do not give your daughters to their sons or take their daughters for your sons, for they will turn your children away from following me to serve other gods, and the Lord's anger will burn against you and will quickly destroy you.
Perhaps they had an "ah-ha moment," suddenly realizing that this was one of the sins of their parents that sent them into exile. It was among the sins of their fathers that they'd just confessed. They were pledging that they would not repeat their ancestors' mistake.
Just in case they missed the Deuteronomy message, Old Testament history proved the point.
Take Samson and Delilah (Judges 13-16). Samson's birth was announced by an angel. He was dedicated to the Lord to help deliver God's people from the Philistines. He was on track with his mission, until . . .
Judges 16:4-5
Some time later, he fell in love with a woman in the Valley of Sorek whose name was Delilah. The rulers of the Philistines went to her and said, "See if you can lure him into showing you the secret of his great strength and how we can overpower him so we may tie him up and subdue him. Each one of us will give you eleven hundred shekels of silver."
So began a cat-and-mouse game between Samson and his beloved Delilah. It ended badly for Samson, blind and a slave. In spite of Delilah, God's purpose was fulfilled. In his death, Samson inflicted great damage on the Philistines.
There is also the example of Solomon, with his single request and God's answer:
1 Kings 3:9,12
Solomon: "So give your servant a discerning heart to govern your people and to distinguish between right and wrong. For who is able to govern this great people of yours?"
God: "I will do what you have asked. I will give you a wise and discerning heart, so that there will never have been anyone like you, nor will there ever be."
Even with all that wisdom, Solomon had a weakness for women.
1 Kings 11:1-4
King Solomon, however, loved many foreign women . . . They were from nations about which the Lord had told the Israelites, "You must not intermarry with them, because they will surely turn your hearts after their gods." Nevertheless, Solomon held fast to them in love. He had seven hundred wives of royal birth and three hundred concubines, and his wives led him astray. As Solomon grew old, his wives turned his heart after other gods, and his heart was not fully devoted to the Lord his God.
Through the centuries, this biblical principle forbidding intermarriage has sometimes been used to support racial or ethnic prejudice. But biblical history (the book of Ruth) shows that God intended otherwise. The love story of Ruth and Boaz proves that it isn't about a pure-blooded nation. It is about pure faith.
Ruth was a Moabite (Moab was a son of Lot, born from incest with his daughter—Genesis 19:30-38). Boaz was a Hebrew, from the tribe of Judah.
But well before Ruth met Boaz, she accepted the God of Israel as her God, in her well-known words to Naomi.
Ruth 1:16
Where you go I will go, and where you stay I will stay. Your people will be my people and your God my God.
Boaz himself was the son of Rahab, the prostitute who protected the Hebrew spies just before the fall of Jericho (Joshua 2 & 6). She professed her faith to those spies.
Joshua 2:11
". . . the Lord your God is God in heaven above and on the earth below."
Thus the lineage of King David and of Christ includes a Canaanite prostitute and a Moabite widow.
Matthew 1:5-6
Salmon the father of Boaz, whose mother was Rahab,
Boaz the father of Obed, whose mother was Ruth,
Obed the father of Jesse,
and Jesse the father of King David.
We have this added admonition from the New Testament:
2 Corinthians 6:14-15
Do not be yoked together with unbelievers. For what do righteousness and wickedness have in common? Or what fellowship can light have with darkness? What harmony is there between Christ and Belial? Or what does a believer have in common with an unbeliever?
Paul's statement isn't only about marriage, but it certainly applies to marriage. Marriage by arrangement or marriage of love, a shared faith makes for a better relationship—with the spouse and, more importantly, with God.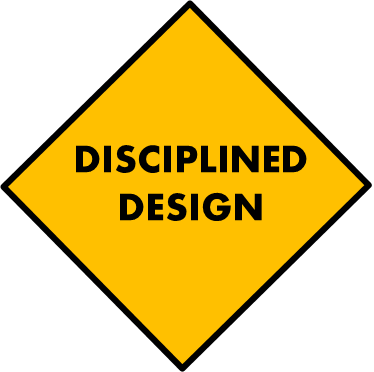 There is a symbolic meaning to God's instructions against intermarriage. It applies to our relationship with God.
Isaiah 54:5
For your Maker is your husband– the LORD Almighty is his name– the Holy One of Israel is your Redeemer; he is called the God of all the earth.
Go back to the Ten Commandments. God expects our undivided devotion:
Exodus 20: 3-5
You shall have no other gods before me.
You shall not make for yourself an image in the form of anything in heaven above or on the earth beneath or in the waters below. You shall not bow down to them or worship them; for I, the Lord your God, am a jealous God.
God's jealousy is a good thing. He is the most loving of husbands. Other gods may look interesting, but none of them offer us love, grace and eternal life. Divided loyalty will only increase our misery and discontent.
Christians who stand with one foot in faith and the other firmly in their culture are, in essence, cheating on God and having an affair with the world. Their actions set a boundary between them and God. They hold on to their salvation, but they lose out on intimacy with our Lord. Like Samson, they are enticed by deceptive beauty, and they pay a steep price.
Paul understood this truth when he wrote to the Christians in Corinth.
2 Corinthians 11:2-3
For I am jealous for you with the jealousy of God himself. I promised you as a pure bride to one husband—Christ. But I fear that somehow your pure and undivided devotion to Christ will be corrupted, just as Eve was deceived by the cunning ways of the serpent.
Don't be deceived. Be faithful to God.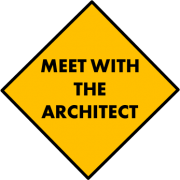 Knowing all this, Lord, I confess that I have often cheated on you, running off for a fling with the world. Like the people in Jerusalem, I want to be faithful to you. I don't want to be like Samson and Solomon. Oh dear God, may I be like Rahab and Ruth!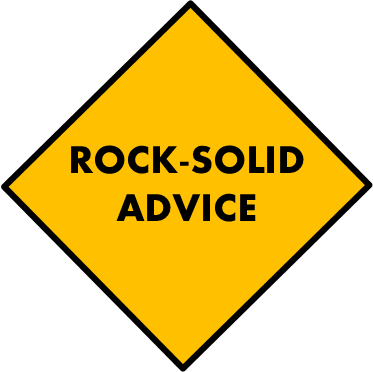 The great preacher Charles Haddon Spurgeon spoke about marriage with God, based on Jeremiah 3:14:
"Return, faithless people,"
declares the LORD,
"for I am your husband."
"That he should speak in notes of love of any of the fallen race of Adam is 'passing strange—'tis wonderful;' but that he should select those who have behaved treacherously to him, who have turned their backs to him and not their faces, who have played him false, although, nevertheless, his own, and say unto them, "I am married unto You;" this is loving-kindness beyond aught we could wont or ween. Hear, O heaven, and admire, O earth, let every understanding heart break forth into singing, yea, let every humble mind bless and praise the condescension of the Most High!"
C. H. Spurgeon, The Relationship of Marriage
Read the whole sermon here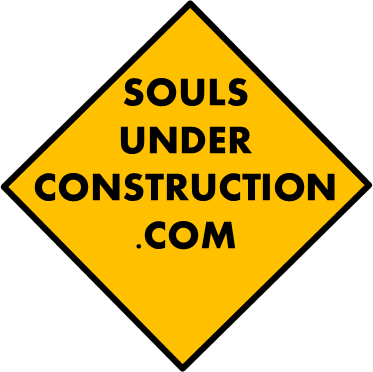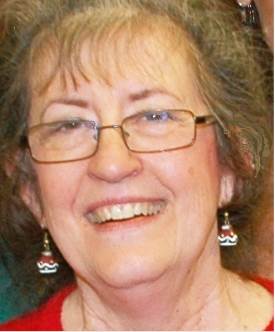 How about you? Have you been faithful, or have you been cheating on God? Maybe this is your Rahab moment.