An Enduring Foundation – Ephesians
Lesson 8 – Powerful Prayer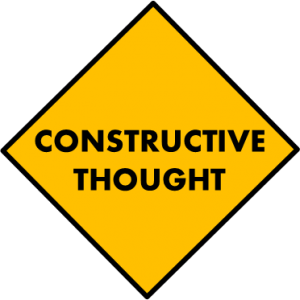 Do you bring the needs of others to God in prayer?
Only if they ask me to pray

I ask God to give them what they want

I add them to the church prayer list and let others do the praying

I pray, "Lord, your will be done"
According to thefreedictionary.com, intercession is an entreaty in favor of another, especially a prayer or petition to God in behalf of another. There are many examples of intercessory prayer in the Bible:
Job, on behalf of his friends (Job 42)

Abraham, on behalf of Sodom (Genesis 18)

Moses, on behalf of the Israelites (Deuteronomy 9)

David, on behalf of Solomon (1 Chronicles 29)

Solomon, on behalf of his people (2 Chronicles 6)

Elijah, on behalf of the widow and her son (1 Kings 17)

Ezra, on behalf of his people (Ezra 9)

Daniel, on behalf of Israel (Daniel 6)

Jesus, on our behalf (John 17)

Jesus, on behalf of those who crucified him (Luke 23)

Peter, on behalf of Dorcas (Acts 9)

Believers, on behalf of Peter (Acts 12)

Elders, on behalf of the missionaries (Acts 13)
These examples are recorded in Scripture for a purpose. They demonstrate that God expects and honors intercessory prayer. We don't have to understand how it works. We know that it works.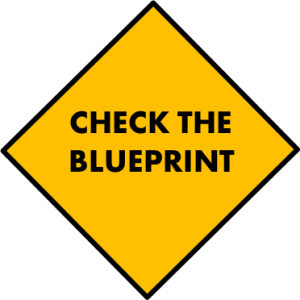 Paul's epistles are filled with his intercessory prayers. Look closely at the ones recorded in Ephesians.
Ephesians 1:17-19 (NIV)
 I keep asking that the God of our Lord Jesus Christ, the glorious Father, may give you the Spirit of wisdom and revelation, so that you may know him better. I pray that the eyes of your heart may be enlightened in order that you may know the hope to which he has called you, the riches of his glorious inheritance in his holy people, and his incomparably great power for us who believe.
Consider for a moment what is not recorded in Paul's prayer: there is no reference to illness or finances or jobs or housing. He focuses on the relationship between the Ephesian believers and God. He petitions God to enlighten their hearts, to fill them with faith, hope and power.
 Later, he continues with the theme of power:
Ephesians 3:16-19
I pray that out of his glorious riches he may strengthen you with power through his Spirit in your inner being, so that Christ may dwell in your hearts through faith. And I pray that you, being rooted and established in love, may have power, together with all the Lord's holy people, to grasp how wide and long and high and deep is the love of Christ, and to know this love that surpasses knowledge—that you may be filled to the measure of all the fullness of God.
To power, hope and faith, Paul adds love. He asks God to fill them with the "fullness of God."
Remember, Paul spent three years with these people. He knew them well. I'm sure he cared about the circumstances of their daily lives. But in his day—before phones, e-mail and Facebook—he had no way to know the nitty-gritty of their situations. He did know that "the fullness of God" would equip them to deal with every problem.
When he lived with them, Paul may well have prayed over the daily details. I suspect, however, that was in addition to and not instead of his prayers for their spiritual well-being.
So often we get it backwards: we pray over the daily details and neglect the state of someone's soul.
Paul instructs the Christians in Ephesus to intercede for all God's people. He asks them to pray for him:
Ephesians 6:18-20
And pray in the Spirit on all occasions with all kinds of prayers and requests. With this in mind, be alert and always keep on praying for all the Lord's people. Pray also for me, that whenever I speak, words may be given me so that I will fearlessly make known the mystery of the gospel, for which I am an ambassador in chains. Pray that I may declare it fearlessly, as I should.
Note again what Paul does not include. He doesn't ask them to pray for his health, or his safety, or financing for his journeys. He asks them to pray that he will share the gospel fearlessly. And who could fault Paul for being fearful?
2 Corinthians 11:24-26
Five times I received from the Jews the forty lashes minus one. Three times I was beaten with rods, once I was pelted with stones, three times I was shipwrecked, I spent a night and a day in the open sea, I have been constantly on the move. I have been in danger from rivers, in danger from bandits, in danger from my fellow Jews, in danger from Gentiles; in danger in the city, in danger in the country, in danger at sea; and in danger from false believers.
Perhaps Paul's nemesis was fear. And he wasn't afraid to let others know. He asked them to pray strength into his weakness.
Take a moment to consider your situation. What are the weakest links in your faith chain? Do you ask others to intercede on your behalf? [For the record, mine are pride and procrastination. Pray that my pride will not trump my service, and that procrastination won't delay it].
Oswald Chambers understood Paul's prayers.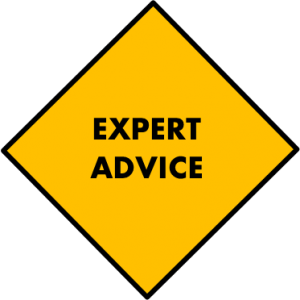 "What we must avoid in intercession is praying for someone to be simply 'patched up.' We must pray that person completely through into contact with the very life of God." 
My Utmost for His Highest, Dec. 13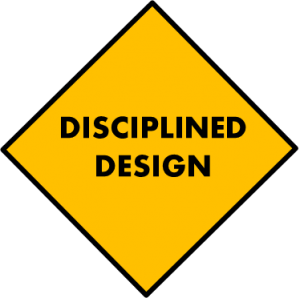 I want to pass on to you an imaginative lesson on prayer shared with me many years ago. The Bible describes "living creatures" (seraphim) in Ezekiel and Revelation, both passages describing four faces:
Ezekiel 1:10-11
Their faces looked like this: Each of the four had the face of a human being, and on the right side each had the face of a lion, and on the left the face of an ox; each also had the face of an eagle. Such were their faces.
This is much symbolism in this passage. Among other things, these are four faces of prayer:
The

human

feels great compassion and prays into the deepest needs of others: for example, a friend devastated by divorce. This is the person with a cause: fervently praying for problems such as children orphaned by AIDS or victims of human trafficking.
The

lion

is the guardian, observant and alert to threats, praying for protection: that young people won't be lured from their faith by our culture.
The

ox

does the daily work of prayer, going down the list of requests and covering the immediate needs: healing after a heart attack, a successful job interview and safe travel.
The

eagle

looks beyond the horizon, seeing and praying into a vision for the future: perhaps the start-up of a new ministry or revival.
Most of us have a favored face, tending more towards one of the four styles. Each face has a weakness, and it may be easier to identify your favored face by its downside: the human tries to fix things and gets weighed down by others' burdens; the lion sees danger everywhere; the ox doesn't see beyond the immediate need; the eagle is impatient with the others who don't share the vision.
Paul was an eagle. He looked beyond the day-to-day trials. His eye was on the future. And that's exactly why his words resonate with us.
Jesus teaches us to pray with all four faces:
Matthew 6:10-13
Your kingdom come,
your will be done,
on earth as it is in heaven. (eagle)
Give us today our daily bread.(ox)
And forgive us our debts,
as we also have forgiven our debtors. (human)
And lead us not into temptation,
but deliver us from the evil one. (lion)
Your personality is a gift from God. Recognize your favored face and pray with it. Likewise, recognize that others favor different faces. But venture outside your comfort zone and pray in unity with all the faces.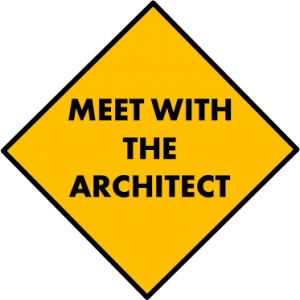 How do the four faces of prayer fit into our prayer routines?
Most of us start out as an ox: God bless Mommy and Daddy. Don't let it rain on our picnic. I did. But as my faith grew, my prayer focus changed.
The ox is my weakest face. I must remind myself to pray for the immediate need, and my prayer morphs into other faces:
Lord, I pray for relief from her back pain. Give her a good night's sleep, and show her how to let go of the bitterness and anger that only aggravate her pain. Don't let the pain push her away from you. Use it to pull her into an intimate relationship with you.
Traffic reports bring out the lion in me:
I ask for safety, Lord, on my morning commute and for others: on the main thoroughfares and bridge crossings. May traffic move smoothly. And for the spinout just reported, protect the police and EMTs as they respond. Uphold those in the accident with your strong right hand.
My human face responds to the news:
Oh, Lord, those poor refugees! They need shoes and clothes and food—provide for their physical needs. May the people working in the refugee camp be your hands, meeting the need in the name of Jesus.
The eagle comes easily to me, often as a visual image:
Lord, I ask that our elected officials will turn to you in droves. Let there be well-used Bibles on their desks and notebooks; may they gather spontaneously for corporate prayer; may they see the image of you, God, in everyone—but especially those of different political persuasion; as they stand in places of power, may they understand that ultimately they will stand before your throne of grace.
These are examples, ideas to spark your own conversation with God–maybe even put a new face on your prayers.