An Enduring Foundation – Ephesians
Lesson 6 – All in Good Time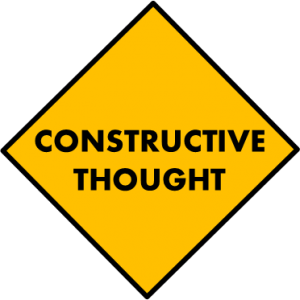 Which view of time best represents you?
Never enough time

Time on my hands

Time to get busy

The time of my life
 A few years ago, I had an epiphany about time; that is, God created time on the fourth day.
Genesis 1:14, 19 (NIV)
And God said, "Let there be lights in the vault of the sky to separate the day from the night, and let them serve as signs to mark sacred times, and days and years . . ." And there was evening, and there was morning—the fourth day.
God created time, shortly before he created humans. God exists outside of time, and it is a mistake to box God into time. God is bigger than time, beyond time, surrounding time.
Revelation 22:13
I am the Alpha and the Omega, the First and the Last, 
the Beginning and the End.
We're human—we live in time, and we see things chronologically, in a timeline. I used to picture God as a circle, a timeline that starts and ends at the same point. That view is too limiting. I now imagine God as an enormous sphere, encompassing all time, but even that view reflects my human limitations.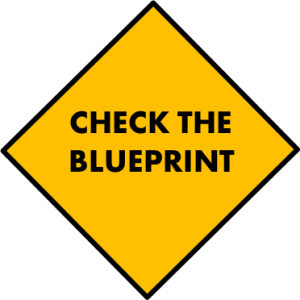 Paul writes in Ephesians about the timing of our relationship with God. Let's take it in sequence:
Ephesians 1:4
For he chose us in him before the creation of the world
to be holy and blameless in his sight.
Two things strike me: 1) God knew about me before the start of earth's timeline, and 2) God sees me holy and blameless. I know that I am far from holy and blameless. My all-knowing God knows that too.
Here's the thing: I'm somewhere in the middle of my earthly timeline. God sees me from an eternal view. To him, my 60+ years is but a blip in time.
How do I respond to this thought? On one hand, I am flattered that I even register with God. On the other, I am just one speck among billions.
Paul continues:
Ephesians 1:5
He predestined us for adoption to sonship through Jesus Christ, 
in accordance with his pleasure and will.
Paul says that we aren't just specks in the universe. God adopted us into his family. I am his daughter.
Two of my four sons are adopted. It was a laborious legal process. It didn't happen by accident. There are unintended pregnancies, but no unintended adoptions. From the beginning, before time, God's intention was to adopt me (and you) into his family.
Ephesians 1:8-10
With all wisdom and understanding, he made known to us the mystery of his will according to his good pleasure, which he purposed in Christ, to be put into effect when the times reach their fulfillment.
This passage overflows with great words: wisdom, understanding, pleasure, purpose, fulfillment. From the start, God's desire was that when the time was right I would be part of his family. It's a big deal to him (and that's part of the mystery), but I'm special, significant. And so are you.
Ephesians 1:11
In him we were also chosen, having been predestined according to the plan of him who works out everything in conformity with the purpose of his will.
I don't want to get into a theological discussion on predestination. That is beyond the scope of this study on Ephesians. Here's my point: this is (has always been) God's plan.
God didn't create the world and then come back to check on it centuries later, saying "Oops, that didn't turn out so well. Guess I need a Plan B." From the beginning (before time) he knew our weaknesses, and he had a plan to rescue us. Why would an all-knowing God do that?
Ephesians 2:6-7
And God raised us up with Christ and seated us with him in the heavenly realm in Christ Jesus, in order that in the coming ages he might show the incomparable riches of his grace, expressed in his kindness to us in Christ Jesus.
Paul gives us a peek at God's motivation: to demonstrate his grace. If we were worthy of adoption, it wouldn't demonstrate grace. If God left us to our own ways, it wouldn't demonstrate grace.
God sees us in what we consider our future tense; that is, we look forward to being lifted up and seated with Christ in the heavenly realm. God sees us there already. His view is bigger than our view.
When I held my newborn son, I saw a sweet baby. I didn't see his first driving lesson, his graduation, his marriage, his career, his children. I hoped for these things, but I didn't see them. I now see a first grader doing his homework all grown up and overseeing his son's first grade homework. God, who is beyond time, sees our past, present and future all in one.
Don't get the idea that our present is meaningless to God. Our present is part of the eternal plan.
Ephesians 2:10
For we are God's handiwork, created in Christ Jesus to do good works, 
which God prepared in advance for us to do.
This is a New Testament affirmation of an Old Testament message:
Psalm 139:16
All the days ordained for me were written in your book
before one of them came to be.
This brings to mind Mordechai's advice to Esther:
Esther 4:14
And who knows but that you have come to your royal position 
for such a time as this?
The edict had already gone out, the Jews were targeted for destruction. Esther intervened and saved the day.
It's easy to think that Esther is the exception, not the rule. Rephrase the verse, filling the blank with your town, your occupation, your friendship, your talent:
"Who knows but that you have come to ______________ for such a time as this?"
Who knows? God knows. He prepared good works for you before he spoke the world into existence.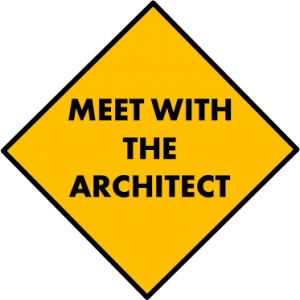 How do I determine what good works God has established for me to do?
Circumstance is a big clue. I see someone with an armful of packages struggling to open a door; I help. Someone asks me a question; I answer. I hear that someone is in need; I give.
More specifically, my good works evolve out of conversations with God. Take these Christian life studies, for instance:
Me: Lord, I know that I should be part of a Bible study group. I need the discipline of a schedule. I thrive on the fellowship with other Christians. I don't want to study a book on the Bible. I want to study the Bible. I can find study groups that interest me, but they meet a times and places that just don't work for me. Lead me to the right study.
God: Write and lead one yourself.
I responded, over a period of months, with a series of excuses:
I don't know how.
No one will respond.
I wouldn't know where to start.
I want to be the student, not the teacher.
Meanwhile, I scoped out existing studies. In an effort to prove God wrong, I seriously considered studies that would have required time off work or long commutes. I finally conceded:
Lord, none of these work for me.
I agreed to try God's plan—hoping he'd drop the finished product in my lap. I asked for revelation . . . nothing. But when I actually started writing, God opened my eyes to see a piece at a time: topics, format, Scripture, concept, application.
It's work for me, but good work—good for me and, I hope, good for others. It provides the schedule and fellowship I need. I learn more than I can share. I'm developing skills to use in other ministries. I am God's good work in progress.
Hear what God says to you. Take the first step of obedience. God will reveal your good work, all in good time.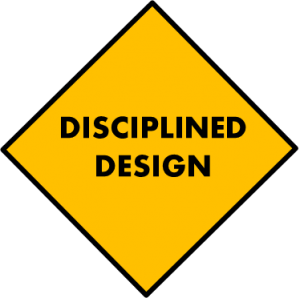 RESOLVED: to do the good works which God prepared in advance for me to do.
Lose weight, get organized, spend less. These are common resolutions, New Year after New Year. And year after year, most folks make little progress. They don't have the willpower to follow through on their resolutions.
This is God's resolution for you. He determined your good works before the world came into being. He created and equipped you specifically for these good works. Your job is to check in with him and get started.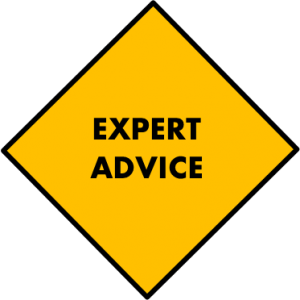 "Take my hands, and let them move
  At the impulse of Thy love;
  Take my feet and let them be
  Swift and beautiful for Thee."
   Frances Ridley Havergal 
  Take My Life and Let It Be, 1874