An Enduring Foundation – Ephesians
Lesson 2 – Why Paul?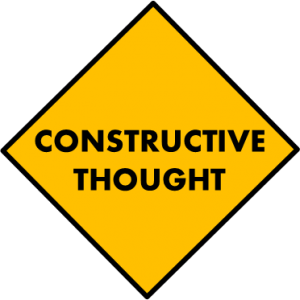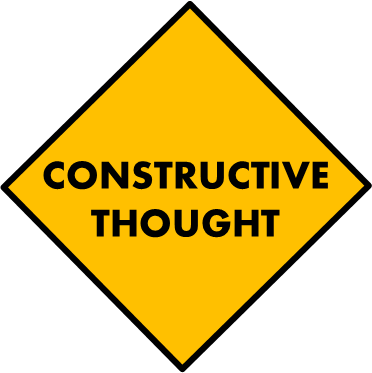 Think back through all the teachers in your life: your parents and grandparents, school teachers, pastors and Sunday School teachers, friends and neighbors. Who stands out? Whose lessons stay with you to this day? Why?
Teacher's passion for the subject captured my imagination.

The teacher showed me, not just told me.

Perseverance! Teacher never gave up on me.

Teacher walked the talk.
The Apostle Paul was a great teacher, as well as the author of Ephesians.
Ephesians 1:1 (NIV)
Paul, an apostle of Christ Jesus by the will of God,
To God's holy people in Ephesus, the faithful in Christ Jesus.
There is some disagreement whether this letter was addressed specifically to the Ephesians or was intended to be a general letter to churches Paul had nurtured (some early manuscripts don't include the phrase in Ephesus). Intended or not, the letter undoubtedly made the rounds. Its inclusion in the biblical canon (the books identified as authoritative Scripture) was debated and decided by early Christian leaders. It is categorized as an Epistle (a Greek word for a letter to a person or group), a writing to believers from an Apostle (meaning messenger or envoy). The Apostles (uppercase A) include those disciples who were with Jesus before his crucifixion, later received the Holy Spirit and went out to teach others about Christ.
Paul was not among the original disciples. He had his own unique encounter with Christ. He is sometimes called the Apostle to the Gentiles (meaning people not of the Jewish faith).
Why study Paul's writings? First, he was a man of action who also left behind an extensive written record. Connect Paul's writings with Luke's history of the early church in the Acts of the Apostles, and you have a chronology of events and the reasoning / emotion behind them.
Paul had a way with words. He recorded God-sized thoughts in a style we can contemplate and understand.
You will find a bit of yourself in Paul. God singled out a unique man for a big job. Paul's words connect with a vast array of personalities because Paul's words are God's words.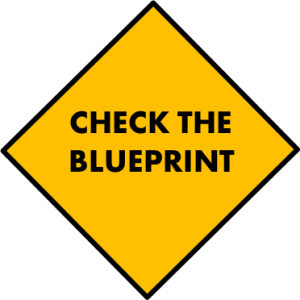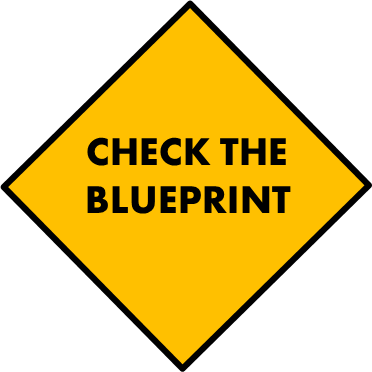 Paul had a personal encounter with God. You are probably familiar with Paul's (Saul, as he was known then) Damascus Road experience (Acts 9), where he literally "saw the light" and was transformed from persecutor to preacher.
You may be less familiar with the trouble Saul/Paul faced immediately afterwards: the Christians were afraid of him, and the Jews set out to kill him. Have you ever questioned God because every option open to you meets with resistance? Paul is your man. He's been there, done that. Over and over.
For us, Paul's life is a puzzle assembled carefully from bits and pieces of Scripture. We first meet him at the stoning of Stephen:
Acts 7:58 (CEV)
The men who had brought charges against him put their coats at the feet of a young man named Saul.
Who was that silent witness? Let Paul tell you his story himself:
From Acts 22 (a speech delivered to a mob that wanted him dead-see chapter 21):
I am a Jew, born and raised in the city of Tarsus in Cilicia. I was a student of Gamaliel and was taught to follow every single law of our ancestors. In fact, I was just as eager to obey God as any of you are today.
I made trouble for everyone who followed the Lord's Way, and I even had some of them killed . . . The high priest and all the council members . . . gave me letters to the Jewish leaders in Damascus, so that I could arrest people there and bring them to Jerusalem to be punished.
One day about noon I was getting close to Damascus, when a bright light from heaven suddenly flashed around me. I fell to the ground and heard a voice asking, "Saul, Saul, why are you so cruel to me?"
"Who are you?" I answered.
The Lord replied, "I am Jesus from Nazareth! I am the one you are so cruel to . . . Get up and go to Damascus. When you get there, you will be told what to do." The light had been so bright that I couldn't see. And the other men had to lead me by the hand to Damascus.
In that city there was a man named Ananias, who faithfully obeyed the Law of Moses and was well liked by all the Jewish people living there. He came to me and said, "Saul, my friend, you can now see again!"
At once I could see. Then Ananias told me, "The God that our ancestors worshiped has chosen you to know what he wants done. He has chosen you to see the One Who Obeys God and to hear his voice. You must tell everyone what you have seen and heard. What are you waiting for? Get up! Be baptized, and wash away your sins by praying to the Lord."
After this . . .the Lord told me to go, and he promised to send me far away to the Gentiles (CEV).
Saul/Paul is a man of mystery (Saul—Jewish name, Paul—Roman name). How did this man of Jewish faith from the city of Tarsus (in what is now Turkey) happen to be born a Roman citizen? The Bible doesn't supply those details, but Paul was uniquely equipped to carry out God's call on his life. Likewise, you are uniquely equipped for the work God established for you before the beginning of time. Ponder that for a moment!
Paul had the advantage of a good education.
Acts 22:3 (CEV)
I was a student of Gamaliel.
Gameliel was an authority on Hebrew law. In today's terms, Paul went to law school.
Paul was single, and his church friends were his family. Be alert to his references to brothers and sisters. He was no lone ranger. He worked closely with Barnabas, Silas, Timothy, Titus, Priscilla and Aquila and others.
He had disagreements with his fellow believers.
Acts 15:39 (CEV)
Paul and Barnabas argued, then each of them went his own way.
Galatians 2:11
When Peter came to Antioch, I told him face to face that he was wrong.
They worked through their problems, and there's no indication Paul held a grudge. The disagreements didn't interfere with the ministry.
He knew how to work hard for a living. At least while he was in Corinth, Paul was a tentmaker. He may have woven tent cloth or worked with leather.
Acts 18:2-3 (CEV)
Paul went to see Aquila and Priscilla and found out that they were tent makers. Paul was a tent maker too. So he stayed with them, and they worked together.
His work provided credibility and contacts, and it set an example:
Acts 20:34-35
You know how I have worked with my own hands to make a living for myself and my friends. By everything I did, I showed how you should work to help everyone who is weak.
We now use the word tentmaker to describe Christians dedicated to the Great Commission who see their job as support and opportunity for ministry.
Paul made his home where God sent him. After his experience in Damascus, he spent some time in Arabia (Galatians 1:17). This was a time of meditation and revelation. Acts records three separate missionary journeys for Paul. Barnabas led the first journey from Antioch to Cyprus to Asia Minor (Turkey). Paul was accompanied on his second journey by Silas and later Timothy. They traveled through Asia Minor and Greece, establishing churches. Ephesus was a 3-year stop on Paul's third journey, which covered both old and new ground—encouraging established churches and starting new ones.
Paul was a letter-writer. He is credited with 13 of the 21 New Testament epistles: nine written to churches (Romans to 2 Thessalonians) and four to individuals (1 Timothy to Philemon). Some scholars suggest that Paul wrote Hebrews as well. Ephesians, Philippians, Colossians and Philemon are sometimes called Prison Epistles because they were written when Paul was imprisoned.
Paul struggled with a chronic condition:
2 Corinthians 12:7-9 (NIV)
I was given a thorn in my flesh, a messenger of Satan, to torment me. Three times I pleaded with the Lord to take it away from me. But he said to me, My grace is sufficient for you, for my power is made perfect in weakness."
Paul didn't have an easy life. He faced challenges that would send lesser men packing:
2 Corinthians 11:24-27
Five times I received from the Jews the forty lashes minus one. Three times I was beaten with rods, once I was pelted with stones, three times I was shipwrecked, I spent a night and a day in the open sea, I have been constantly on the move. I have been in danger from rivers, in danger from bandits, in danger from my fellow Jews, in danger from Gentiles; in danger in the city, in danger in the country, in danger at sea; and in danger from false believers. I have labored and toiled and have often gone without sleep; I have known hunger and thirst and have often gone without food; I have been cold and naked.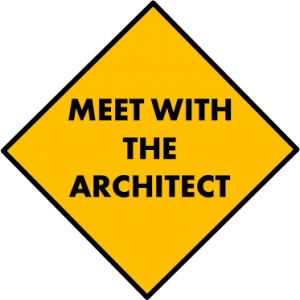 In what ways are you like Paul? Discuss them with God. What advice from Paul's life applies to your experience? What would you do under similar circumstance?
Let me share an example from my own conversation with God:
Me: Really Lord? It doesn't matter how you look at it–I don't think I measure up to Paul.
God: This isn't about comparison. What do you do that Paul did?
Me: I write. I put God-thoughts on paper to share with others.
God: Right! And how is your writing like Paul's?
Me: I want to encourage other Christians to center their lives on Jesus.
God: Yes, and where do you fall short of Paul's example?
Me: That's easy. I lack his commitment, his perseverance. I get discouraged if all doesn't go well for a few days: when I run short of ideas, when people don't respond positively, when there's something else I'd rather do with my time—I'm ready to quit.
God: Be like Paul. Don't quit unless I tell you to quit.
There are lots of Paul-topics for your coffee klatch with God: willingness to go to a new place (or serve God in a new way), response to adversity, handling disagreements, working with others. You'll discover even more as we work our way through Ephesians.
Most importantly, ask God to show you his unique plan for you—that purpose for which you are called, the thing only you can do.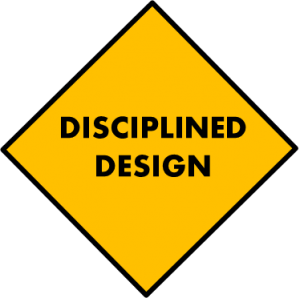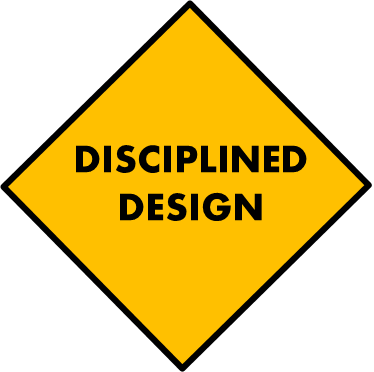 What spiritual discipline can we learn from Paul? He was a man of passion and discipline, and we'd do well to follow his example in Bible study, meditation, contentment and obedience.
I suggest that you give serious thought to your testimony. The Biblical record shows us how eagerly Paul told the story of his first encounter with Christ, and he shared often how God came to his aid in times of particular need.
Do you like to tell your story? Have you put it into words? Take some time to commit your testimony to paper.
You could take it a step further—put it in an envelope. Send the letter to someone who needs to hear your story. Nothing could be more like Paul.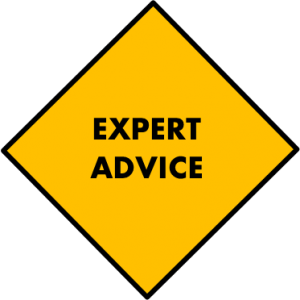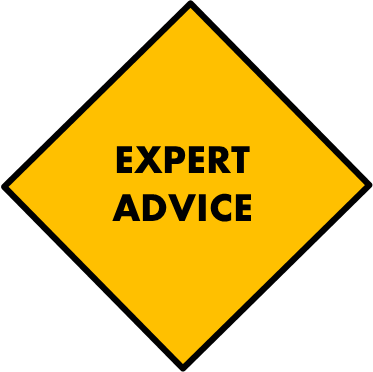 "I love to tell the story,
It did so much for me;
And that is just the reason
I tell it now to thee.
I love to tell the story,
'Twill be my theme in glory
To tell the old, old story
Of Jesus and His love."
From Arabella Katherine Hankey' s lengthy two-part poem, The Story Wanted and The Story Told (1866);
adapted to the familiar hymn, I Love to Tell the Story by William G. Fischer.