An Enduring Foundation – Ephesians
Lesson 12 – All in the Family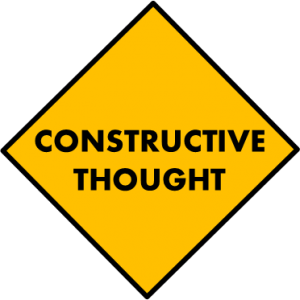 Think about the married couples you know. Who has the best marriage? Why?
They live, love, laugh

The romance never dims

They are each other's best friend

Together they built a godly household
Likely, our own relationships fall short of the most godly household we have encountered. It's easy to envy a woman with a good husband, well-behaved children, a beautiful home and plenty of money. But a godly household isn't built on envy.
The last two chapters of Ephesians include instructions for a godly household, directed at husbands and wives, children and parents, and slaves and slave owners. 21st century Americans struggle with this: Slaves and owners? Submissive wives? Really?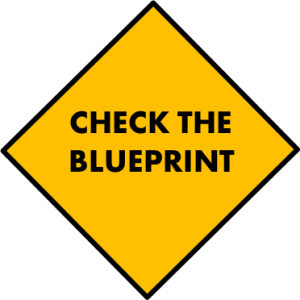 Let's take look at Ephesians 5 and 6 from a different angle. Yes, there are instructions for your relationship with family members and your boss. But first focus on what it says about your relationship with God.
God is bigger, more powerful, more amazing than we humans can comprehend. We often hear "God is like . . ." followed by something that explains one facet of God. Paul's primary goal is to draw his readers closer to God. He shows us how God is like these three relationships.
1) Husband / wife
Ephesians 5:22-31 (ESV)
Wives, submit to your own husbands, as to the Lord. For the husband is the head of the wife even as Christ is the head of the church, his body, and is himself its Savior. Now as the church submits to Christ, so also wives should submit in everything to their husbands.
Husbands, love your wives, as Christ loved the church and gave himself up for her, that he might sanctify her, having cleansed her by the washing of water with the word, so that he might present the church to himself in splendor, without spot or wrinkle or any such thing, that she might be holy and without blemish. In the same way husbands should love their wives as their own bodies. He who loves his wife loves himself. For no one ever hated his own flesh, but nourishes and cherishes it, just as Christ does the church, because we are members of his body. "Therefore a man shall leave his father and mother and hold fast to his wife, and the two shall become one flesh."
I image Paul in prison, thinking about the growing church in Ephesus. People are leaving their worship of Artemis (Diana) to follow Christ. What words and images would he use to best portray God to people more familiar with this goddess of fertility?
God is like a husband, Paul writes, a husband who loves his wife (the Church) more than he loves his own life. He loves her even though she is imperfect; he sees her as perfect. He provides everything his wife needs.
You don't have to do anything to win your God-husband's love, Paul tells the Ephesians—folks who had followed all the rules in an effort to curry favor with Artemis. Your God-husband's love for you is so beautiful and wonderful, you willingly trust him. He cherishes you, and you respond in like.
God stands above others, both as a god and as a husband. He is a God of grace and mercy, not a self-absorbed goddess who might or might not bestow good on her followers. As a husband, he looks beyond superficial beauty and economic advantage. He doesn't choose a wife on the basis of what she can do for him. His only motivation is on what is best for her and for their relationship.
By the way, Paul adds, this is a nice way to run your own marriage.
Ephesians 5:32-33
This mystery is profound, and I am saying that it refers to Christ and the church. However, let each one of you love his wife as himself, and let the wife see that she respects her husband.
2) Father / children
Remember Lesson 6, when we learned that God's plan had always been to adopt us as his children. God the Father of our Lord Jesus Christ is also our Father. Christ obeyed the Father. Should we do less?
Ephesians 6:1-3
Children, obey your parents in the Lord, for this is right. "Honor your father and mother" (this is the first commandment with a promise), "that it may go well with you and that you may live long in the land."
My dear children, Paul subtly suggests, things will go better for you if you honor and obey your heavenly Parent. After all, it was the heavenly Father who set up the whole earthly parent thing.
Children get angry with their parents–mostly out of foolishness, sometimes well deserved. Sinful parents treat their children sinfully. Not so with our heavenly Father. He always has our best interests at heart. He doesn't allow trouble in our lives for his pleasure. He works it all for our own good.
It's wise, Paul suggests, for earthly parents to emulate the heavenly Father:
Ephesians 6:4 (AMP)
Fathers, do not irritate and provoke your children to anger [do not exasperate them to resentment], but rear them [tenderly] in the training and discipline and the counsel and admonition of the Lord.
Don't provoke your children, tenderly discipline them. Don't aggravate them, counsel them wisely.
3)Slave / master
Thus far we have Jesus the husband and God the Father. Paul covers two of the three faces of the Trinity. Because I'm a structure geek (Lesson 9), I want this third section to be about the Holy Spirit. It seems not.
At the time the Bible was written, slavery was a way of life. A slavery theme is woven through the Old and New Testaments. God's people were slaves in Egypt, and God led them out of Egypt, through the wilderness and to the Promised Land. This true story is also a metaphor for our slavery to sin and God's intervention to save us. In American history, the Underground Railroad used this Biblical metaphor as inspiration and instruction to lead run-away slaves to freedom.
Paul's instructions for slaves grate against our view of slavery. Shouldn't he be railing against slavery, urging its abolition? Instead, he urges submission:
Ephesians 6:5-8 (ESV)
Bondservants, obey your earthly masters with fear and trembling, with a sincere heart, as you would Christ, not by the way of eye-service, as people-pleasers, but as bondservants of Christ, doing the will of God from the heart, rendering service with a good will as to the Lord and not to man, knowing that whatever good anyone does, this he will receive back from the Lord, whether he is a bondservant or is free.
We can apply this verse to how we handle ourselves on the job (rendering service with a good will), and that's not wrong. But don't substitute the easier application to the life of the employee for the harder concept—that is, that you are a bondservant (slave) of Christ.
Wait! Isn't the Bible about God leading us out of slavery and into freedom? Where does the slavery to God come in? What about free will?
Look to the Old Testament for some background:
Exodus 21:5-6
But if the slave plainly says, "I love my master, my wife, and my children; I will not go out free," then his master shall bring him to God, and he shall bring him to the door or the doorpost. And his master shall bore his ear through with an awl, and he shall be his slave forever.
Paul lived his life in voluntary submission to God, a bondservant of the Lord. The Greek word Paul uses, doulos, means people with no ownership rights of their own. He urges us to make a choice, to say, "my money, my talents, my job, my home, my food, my clothes—all of them are yours, Lord; I own nothing."
In becoming a bondservant of God, we become more like Christ:
Philippians 2:5-7
Have this mind among yourselves, which is yours in Christ Jesus, who, though he was in the form of God, did not count equality with God a thing to be grasped, but emptied himself, by taking the form of a servant (that same word, doulos), being born in the likeness of men.
We are bondservants of the One who became a bondservant for us. God takes 100% control. Herein is the third face of the Trinity. The Spirit directs the details of our lives.
Did you know that the Bible doesn't condemn slavery? Nowhere does Scripture say slavery should be abolished. But surely God abhors involuntary servitude. Rather than changing human nature by edict, God changes hearts. Christ is the husband and his wife the Church includes both slave and master. God is the heavenly Father of slave and master. If as bondservants of God we relinquish all ownership rights, how can we own another person?
Ephesians 6:9
Masters, do the same to them, and stop your threatening, knowing that he who is both their Master and yours is in heaven, and that there is no partiality with him.
Thus Paul shows us how owning a slave is incompatible with Christianity.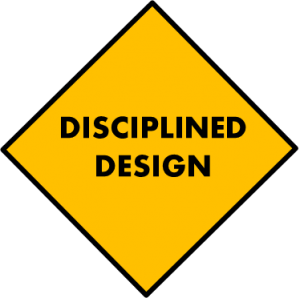 Submission is the theme undergirding these three roles.
Ephesians 5:21 (NIV)
Submit to one another out of reverence for Christ.
The Greek word here, hupotassó, means "under arrangement;" that would be under God's arrangement.
Our American culture resists submission. We value rugged individualism, do-it-yourself success. We are quick to demand our rights. God values submission, the voluntary surrender of our rights for the benefit of others. The ultimate benefit we seek for others is eternity with Christ.
Christ is our example of relinquished rights for eternal benefit of others. Remember our last lesson, What I Do? We are imitators of Christ. We follow in his footsteps. Live submissively.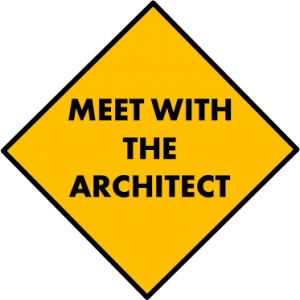 Submission (or lack thereof) is frequent topic of my conversations with God. As Christ's bride, I whine, If you really loved me, you'd give me what I want.  As my Father's child I throw a tantrum, I want it, and I want it now! As bondservant I protest, I'll do it MY WAY.
Not surprisingly, my way doesn't work out so well. I come back to God, I'm sorry. Can you fix it?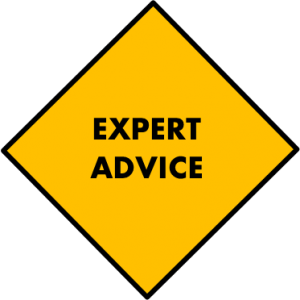 R. C. Sproul (from The Intimate Marriage)
"Within the Holy Trinity we see that in principle the notion of subordination does not carry with it the notion of inferiority… Christ willingly submitted to the Father, without a word of protest. It is precisely that willingness that we are called to imitate in submitting ourselves to authority."