In the classrooms of my childhood, the United States was in the center of the world map. Let us remember that the center of God's map is anywhere and everywhere there is need.
Our American hearts, prayers and deeds are with our own Texas-size clean-up job. But that's not the only crisis in the world. Consider, for a moment, the one million South Sudanese refugees in Uganda. They are running, not from a natural disaster, but from man-made disaster. Per Samaritan's Purse: "nearly daily acts of child abduction, rape, looting, forced marriage, and murder."
Samaritan's Purse is working in Bidibidi, in a desolated part of Uganda.  It is now home  272,000 South Sudanese refugees.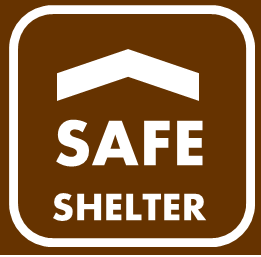 A million people whose homes are no longer safe shelters! Lord God, I cannot imagine. Guide Samaritan's Purse and other groups who minister there. Give them the wisdom, workers and resources they need. May your Spirit hover over Bidibidi and other refugee camps, just as you sheltered the Israelite camps in Exodus.
Read about Samaritan's Purse ministry here.
See USA Today's photos from Bidibidi here.