Matthew 7:27 (ERV)
 It rained hard, the floods came, and the winds blew and beat against that house. And it fell with a loud crash.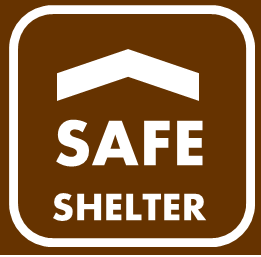 Hurricane Harvey blew in, wet and wild. Houses are flooded, houses are damaged, some houses have fallen with a loud crash.
Our prayers blow in too, on the breath of the Spirit.
Lord, grant these folks safe shelter . . . whether in their own homes, housed with friends or family, or in temporary disaster shelters. And Lord, be their eternal safe shelter–may those who know you rest assured, and may those who didn't know you before seek you now. May every "O my God" spoken over this disaster be a prayer, a connection to you, O Lord, our Rock and our Redeemer.
Don't forget to pray for the many organizations, including Samaritan's Purse,  already stepping into to offer help.