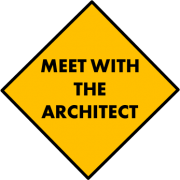 Do I pray as a last resort, begging God to get me out of a mess of  my own creation? Or do I start off prayerfully, praising God for his answer before I even get around to thinking the request?
Herein is the hard part: praising God even if it won't be the answer I want.
Lord, I praise you for your answer. 
Yes, No or Wait.
Because you are gracious and good.
Think ahead to next week, next year, next decade. Praise God for the answers to requests not yet prayed.