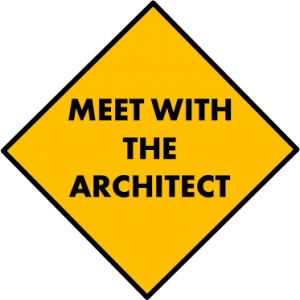 I get caught up in the day-to-day drama of my children's and grandchildren's lives. I pray for short-term success; God reminds me  to seek long-term maturity.
Me: Lord, open the door to a better job.
God: First, he should seek my kingdom (from Matthew 6:33).
Me: Dear God, grant him a break from the pressure.
God: Let perseverance finish its work (James 1:4).
Me: He needs a good grade on today's test, Lord.
God: Knowledge starts with worship  (from Proverbs 1:7).
Me: I keep missing the mark, God.  Why bother?
God: Prayers of a godly mother are powerful (from James 5:16).