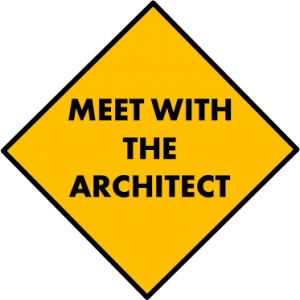 When I visited Los Angeles, I was surprised by the many houses cantilevered over a canyon–looked like trouble just waiting to happen.
Christ is my Cornerstone, marking the boundaries of my life. Sometimes, like those fancy California homes, I cantilever myself beyond my Cornerstone's boundaries. My Architect has words with me.
God: My child, what do you think you're doing?
Me: Just talking with a friend. No big deal.
God: Small talk, innocent conversation? I don't think so. That's gossip. It's hurtful. You're leaning beyond my boundaries. You're trouble waiting to happen.
Sometimes, I actually heed his warning. When I don't, I usually wind up wishing I had.